Heeey! I thought I would try something a bit different and at least ATTEMPT to do something regluar. I thought I would review one or two websites that I come across during the past week/possibly fortnight (work is just TOO busy for me to skive and surf the fashion net at the moment)

I can say with a whoop that Browns Has relaunched! Housing top brands such as:
3.1 PHILLIP LIM
ACNE
CHLOE
DRIES VAN NOTEN
J BRAND
JILL SANDER
PAMELA LOVE
SURFACE TO AIR
THE ROW
VERSACE
Sound yummy? I think so too! They have a really clean and easy to use website. Everything is showcased to perfection with a little bit about each designer. They also have a section entitled "focus" this they say

"
is yet another great shopping experience. Browns Focus is targeted at the sophisticated, cutting edge market". It certainly is, the prices are a bit *a'hem* pricey? But WELL worth lusting after!
Couple of my favorite picks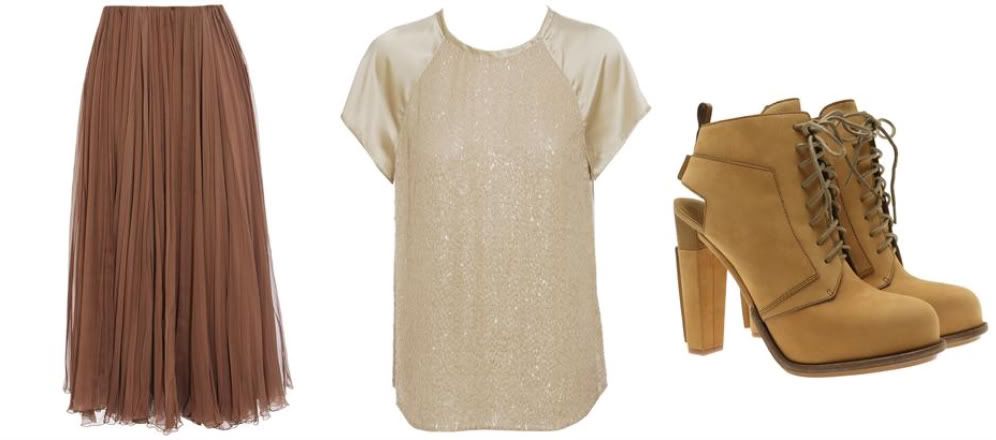 The skirt is Chole - £1460 (Start saving....)
The Tee is 3.1 Phillip Lim - £300
THESE shoes are Alexander Wang - £600 (as seen on the lovely Andy at
Style Scrapbook
- very jealous of her, lucky lady!!)
Well I think that's enough virtual money spent for one night. I must try to keep this a regular post. I mean I like nothing than scouring new/old websites for inspiration and bargains (although this website is not the most bargain-arific...they DO have a "sale" section though...) This is a diary of sorts after all!
I should probably sleep now, if I have any hope of getting up in the morning.