Yesterday I had a wicked day with the man-stuff. We went to Plymouth (primarily to watch films at the Vue and stuff our faces with Nandos) Here are a few things I managed to buy while we were in Drake Circus!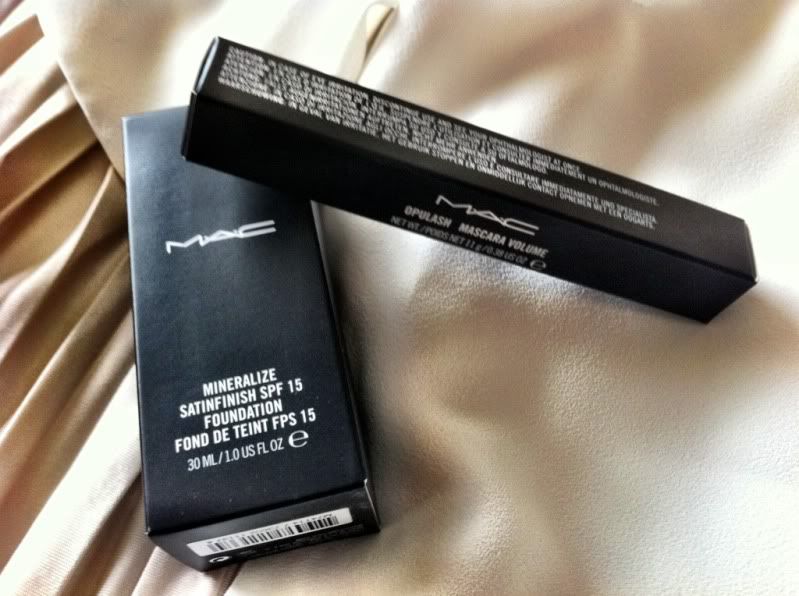 The skirt is THE ONE I have been searching for....I found it in River Island. Which I did NOT expect! I never really find anything I like in there, its usually all far too adorned with sparkly bits, cheesy corsages or silly messages for my liking but this, is most certainly an exception! Its a midi-skirt, all silky and flowy, can't WAIT to do an outfit post with it :) tee hee! Thanks River Island!!
I got the T-Shirt from Zara, a favorite shop of mine, its a relatively thick but chiffon like material, really structured and sits nicely on top of jeans or chino's. It has black strips down the arms. I like monochrome, not being someone who is majorly in to bright colours unfortunately!
I also went knowing I needed make-up and I really wanted to try something different, I have been very loyal to Clinique in this department and i've found nothing wrong with them, I just fancied a change. I have noticed a lot of bloggers raving about Mac makeup so I went for it this time. I can say I'm very pleased, I wore the foundation today and it is really lovely! Its reflects the light beautifully without making me look shiny and stays on well (a little goes a LOOOOONG way too!! Which is good seeing as my nearest Mac counter is nearly 40 miles away!) The mascara is also great (as expected) the brush is MASSIVE and it really make my eye lashes MASSIVE and not clumpy. Happy all round.
I also HIGHLY recommend that you all go and see The Hangover 2 and the new Pirates of the Caribbean (we did a double whammy!)
Outfit posts to come! Night! x