I am LOVING this sunshine! Could not have asked for a more perfect day for the planned photoshoot I was helping out on today. My boyfriend Adam is a photographer and is building up his portfolio with various shoots and styles alongside paid work. See his Tumblr blog
here
!
The shoot today was in Penzance, waaaay down at the end of the world (well Cornwall). We were photographing Greta, 21, from Lithuania. (Most beautiful European features!) AND it was her birthday! The location was the Hotel Penzance where she works, we managed to nab a really nice room for the shoot in return for some photos of cream tea for the hotels website. (I, of course, subsequently ate the cream tea)
It was a lingerie shoot with a high fashion twist. (not a "lets get anybody who will to prance about in their undies" shoot) Hence the grand room and big windows. You will find the photos of this on Adams
blog
when he's had a bit of a play with them!
Enough talk. Here are some photos of the day :) Me doing my wannabe makeup artist gig and some of what I was wearing. Also there is one of the Mr-Man and the Lovely Greta :) Enjoy!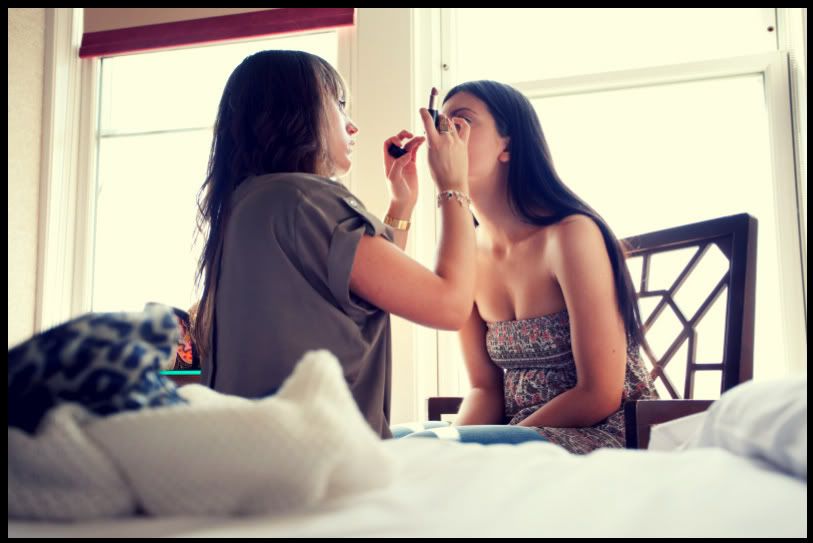 Charm Bracelet - Thomas Sabo
Silver Ring - Tiffany & Co.
Pink Ring - Topshop
Bag - A boutique in Plymouth
Jeans - Topshop
Shoes - Moshulu
Shirt - Thrift store
Cardigan - Topshop (again)
I'd say thats enough for tonight, I'm very tired and now have to watch The Only Way Is Essex on ITV2+1 because I was faffing with these pictures! I've had a lovely day and I'm really liking this blogging thing :) I just need to try not to be so picture heavy.....
Remember to check my partner in crimes blog and I may post some of my dodgy filming skills on here once they've been edited (not by me of course!)
GOODNIGHT FASHION WARRIORS x